miR-21 May Be Therapeutic Target For Kidney Disease In Alport Syndrome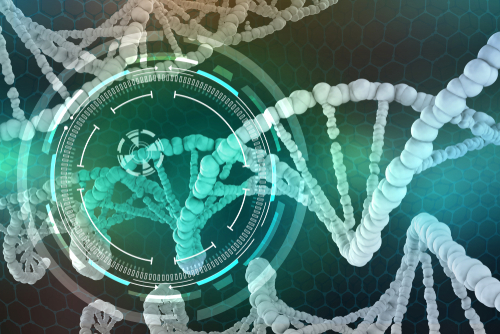 A microRNA — a small RNA molecule that helps regulate how other genes are expressed — is present at high levels in the kidneys of people with Alport syndrome. Experiments in mice further suggest that this microRNA could be a therapeutic target for treatment of the disease.
The study, "Dysregulated Expression of microRNA-21 and Disease Related Genes in Human Patients and Mouse Model of Alport Syndrome," was published in Human Gene Therapy.
The team behind the study had previously shown that there were high levels of the microRNA — called miR-21 — in the kidneys of an Alport mouse model. Furthermore, when the researchers decreased miR-21 levels, the mice had milder kidney disease.
However, a mouse model isn't the same as the disease in humans, so in the current study, the researchers examined the expression of miR-21 in human samples.
They used kidney samples taken from 27 pediatric patients with Alport syndrome and stored at their hospital. They also used samples from 10 healthy kidneys as controls. These came from adults, as kidney surgery for children (usually because of cancer) is relatively rare.
Using molecular tests, the investigators determined that miR-21 was indeed expressed at higher levels in the Alport syndrome samples than in the controls. Furthermore, higher levels of miR-21 correlated with worse clinical symptoms, such as higher levels of protein in the urine, indicative of poorly functioning kidneys. These data support the idea that miR-21 is involved in the progression of kidney disease in Alport syndrome.
"To our knowledge, this study is the first to demonstrate upregulation of renal miR-21 in human patients with Alport syndrome and the correlation of elevated miR-21 with disease severity and disease stage," the investigators stated.
The researchers then returned to their mouse model to expand upon their previous findings. In this experiment, they treated mice with oligonucleotides against miR-21 — basically, they used a synthetic RNA molecule with a sequence that was exactly complementary to miR-21, so it "sponged up" the microRNA.
This method is the same used in their previous study; in this experiment, the researchers wanted to know whether lowering miR-21 levels would be beneficial at different stages of the disease. They treated mice at 5 or 9 weeks of age, representative of earlier and later stages of kidney disease, respectively.
Treatments at both times decreased markers of kidney dysfunction and increased the mice's survival time, although the effect was somewhat greater in the mice treated at 5 weeks. So, anti-miR-21 therapy might be beneficial even at later stages of disease.
Further work will be needed to determine exactly how miR-21 could be therapeutically manipulated in human patients, but the study supports this microRNA as a potential target for treating kidney disease in Alport syndrome.